Portable Wireless Charging
November 15, 2019
3674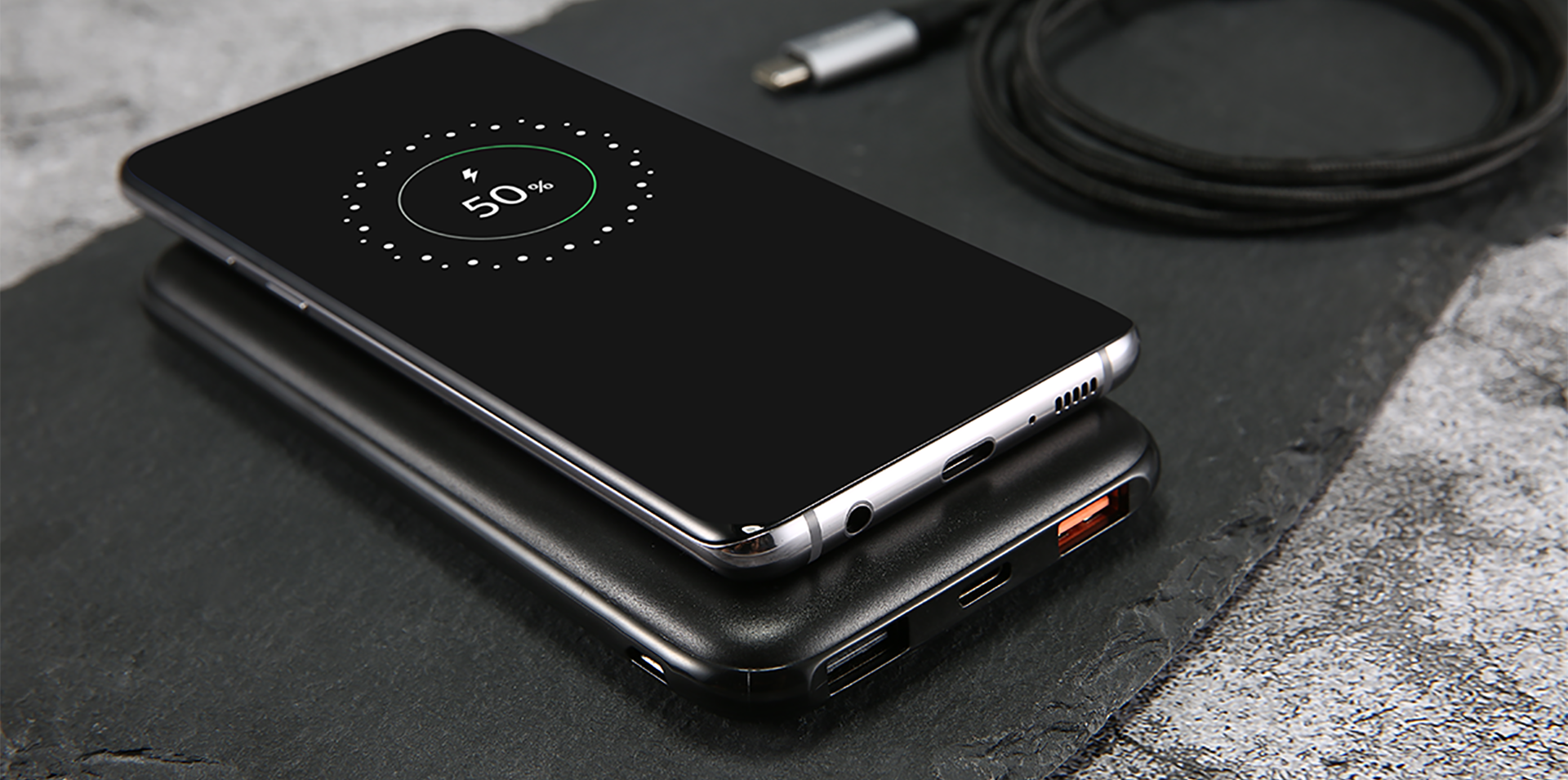 Wireless charging is becoming increasingly popular and widespread, and now the vast majority of flagship smartphones support it. As more people are trying out wireless chargers for the first time, some have made the comment that such hardware isn't really as wireless it sounds. In reality, the charger must always be connected to a power supply, thereby negating many of the advantages of being "wireless". This criticism certainly can't be leveled at wireless-charging power banks, which offer an entirely different wireless charging experience, and one which is genuinely free from wires.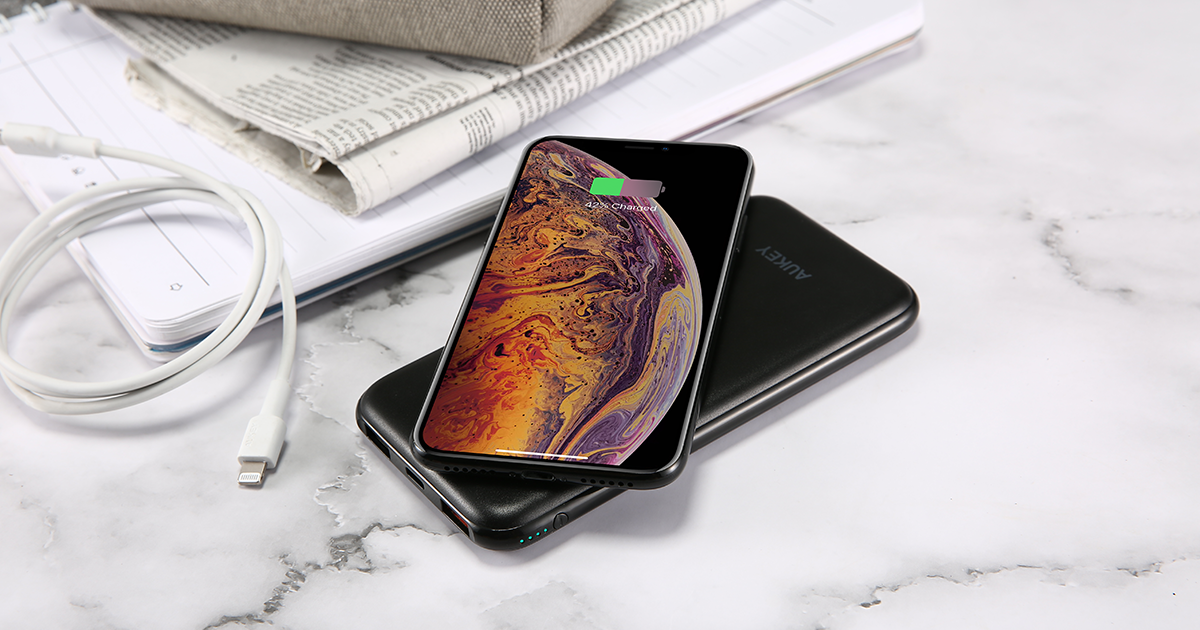 No Cables Required
The obvious advantage of a wireless power bank is that it can be used anywhere, giving all the advantages of wireless charging without being tied to a cable and restricted to indoor use. You can take a wireless power bank with you wherever you go and charge your devices simply by placing them on top of it. It's perfect for grabbing a few extra percent whenever the opportunity presents itself.
Although regular power banks offer a comparable mobile charging experience, the drawback is you always need to bring a cable with you. This limits portability, as it can be awkward to stuff a cord into your pocket alongside the power bank, no matter how light and slim it is. There's also the issue that different devices use different connectors, so you may find you don't have the correct cable or you need to pack multiple cables. With a wireless charging power bank you really can leave cables behind.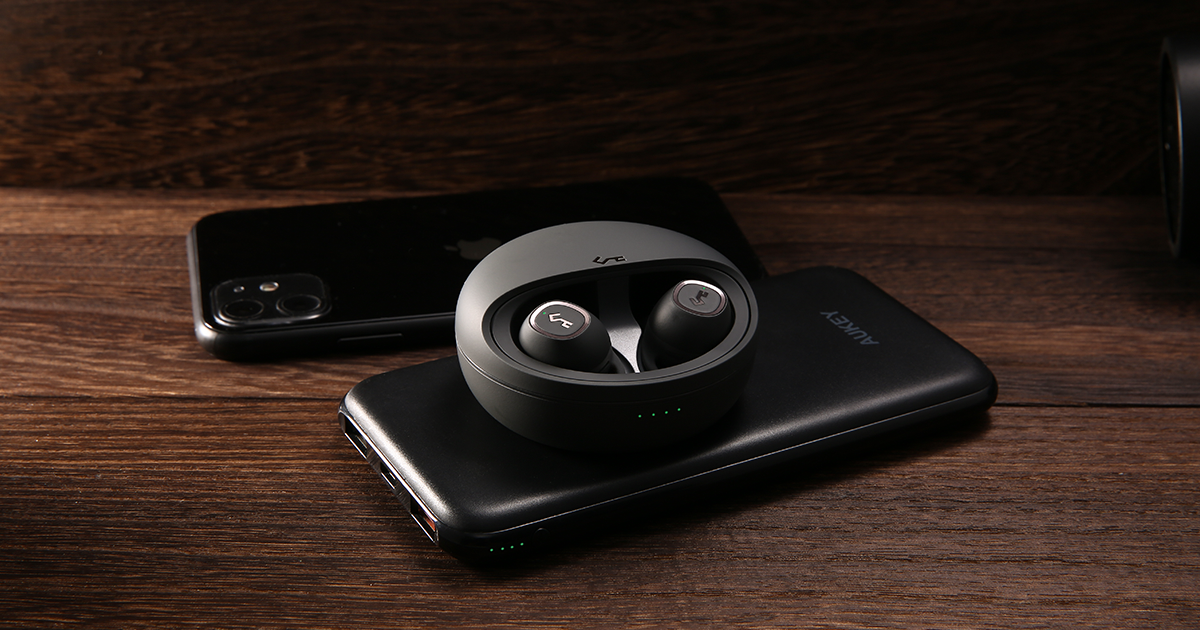 A Charger For Every Occasion
And when you do happen to have a cable handy, wireless power banks like AUKEY's Sprint Wireless series still allow you access super-fast charging methods like PD and Quick Charge. When you are in a hurry and have a cable available the option to fast charge is there, and it's also possible to charge one device wirelessly while fast charging another using a cable. This is a level of functionality, convenience, and portability that can't be found in any other type of charging product.
You can simply leave your wireless power bank lying around the house and pop your device onto it whenever is convenient. It's also great to place on a table at a coffee shop or restaurant, providing a discreet and elegant method of charging that saves you from hunting for an outlet or having to get a cable out. Of course, you can also take it to the great outdoors and enjoy wireless charging miles from any power supply.
And it's not just smartphones that are great for charging wirelessly on the go. True wireless earbuds that support wireless charging, such as AUKEY's T10 model, are ideal for using with a wireless power banks. Simply put the case on top while you listen and you'll never need to worry about running out of power. This is a great way to enjoy a completely wireless experience at every step of the way, for both charging and listening.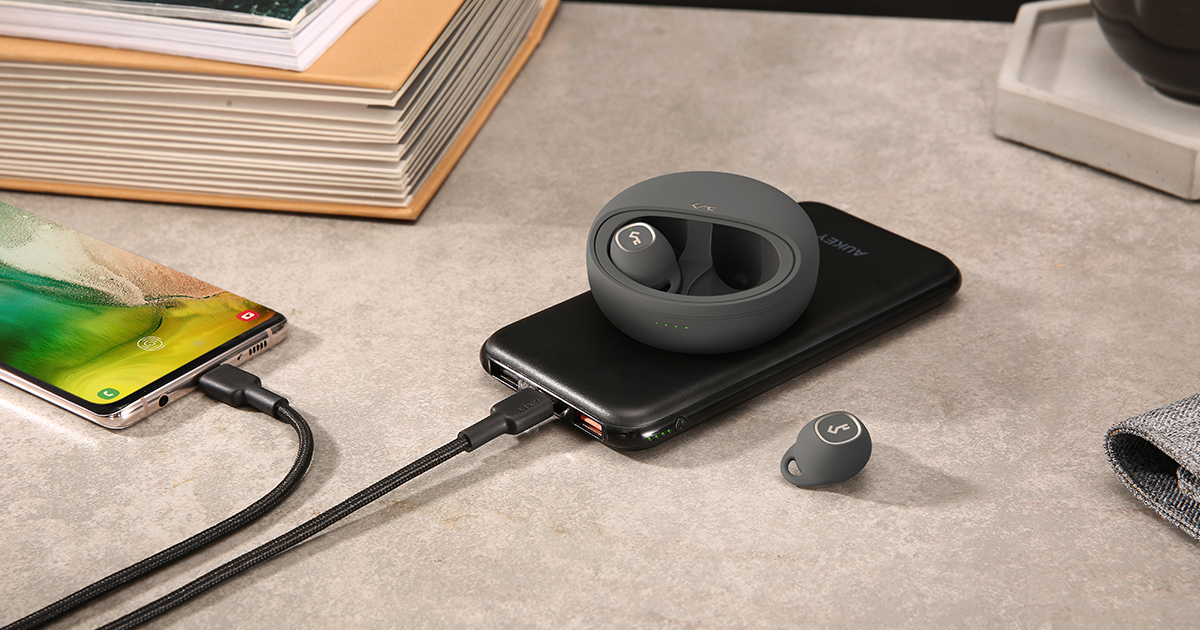 A Unique Charging Experience
Wireless charging power banks offer a unique proposition, combining the benefits of power banks and wireless charging pads without any trade-offs. If your device supports wireless charging, why not check out our Sprint Wireless 8000 power bank, with the larger Sprint Wireless 10000 coming soon.