The Best Tech for the New Term
August 16, 2019
2124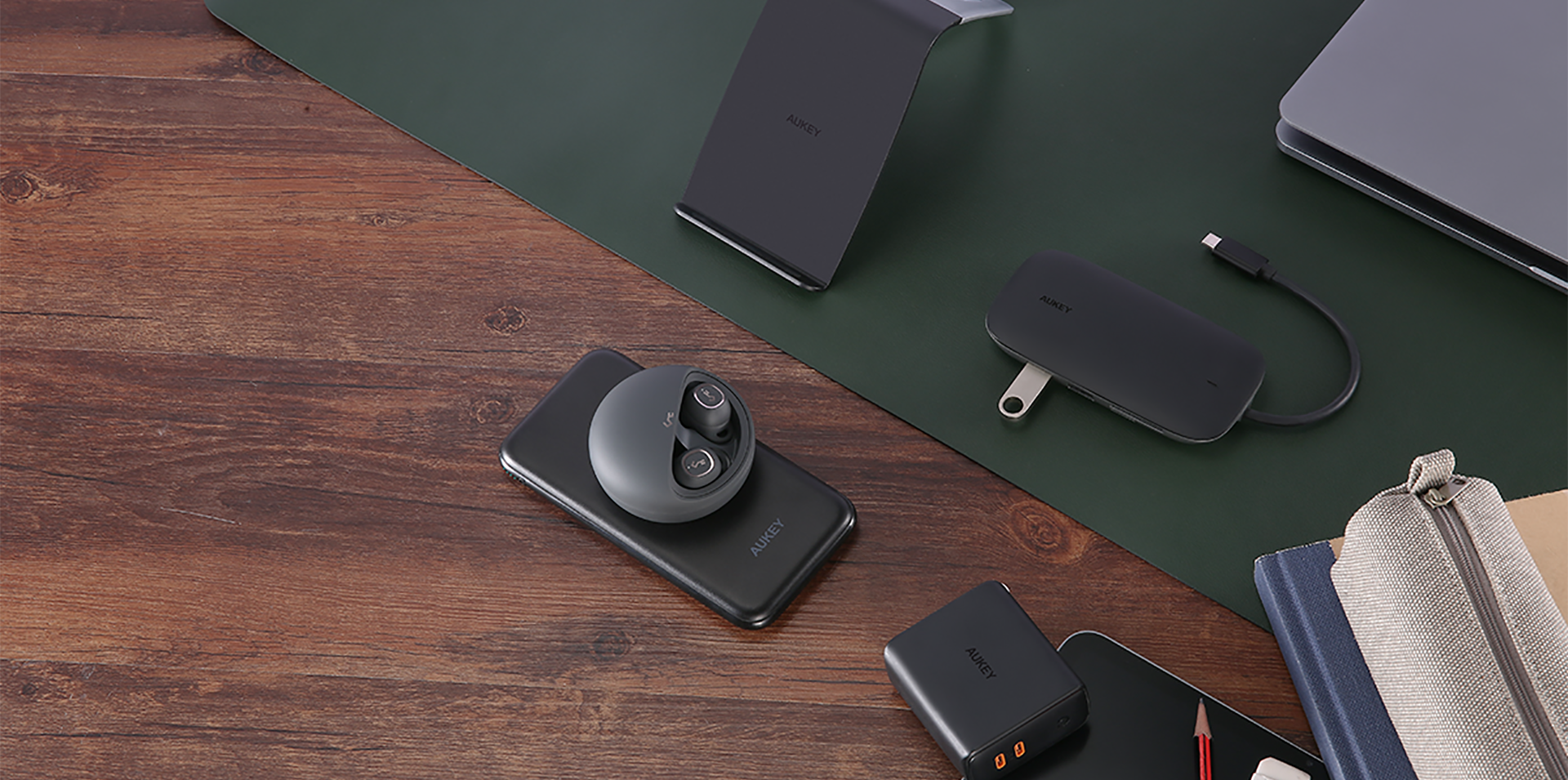 This year summer seems to have flown by, and once again it's time to start preparing for the new school year. One way to make the transition as painless as possible is to turn up for the new term fully prepared with all the most useful tech. To help with this, we're offering a range of late summer Back to School deals on the accessories we think are perfect for students.
Wireless Charging Stand
A wireless charging stand is a great addition to the desk of any dorm, giving you a neat and convenient way to charge your device while keeping it upright with the screen viewable. Students' dorms are notoriously messy places, so an elegant solution like this can help bring much-needed order.
USB-C Hub
The days of students turning up to class with a notepad and pen are largely a thing of the past, and the lecture halls and classrooms of today are a sea of laptops. However, the trouble with modern compact laptops is that they tend to have a distinct lack of ports, which can be an annoyance when needing to connect a USB stick, plug in an SD card, or link up to a display to give a presentation. This is where a USB-C hub comes in, and AUKEY currently has several versions available with Back to School discounts.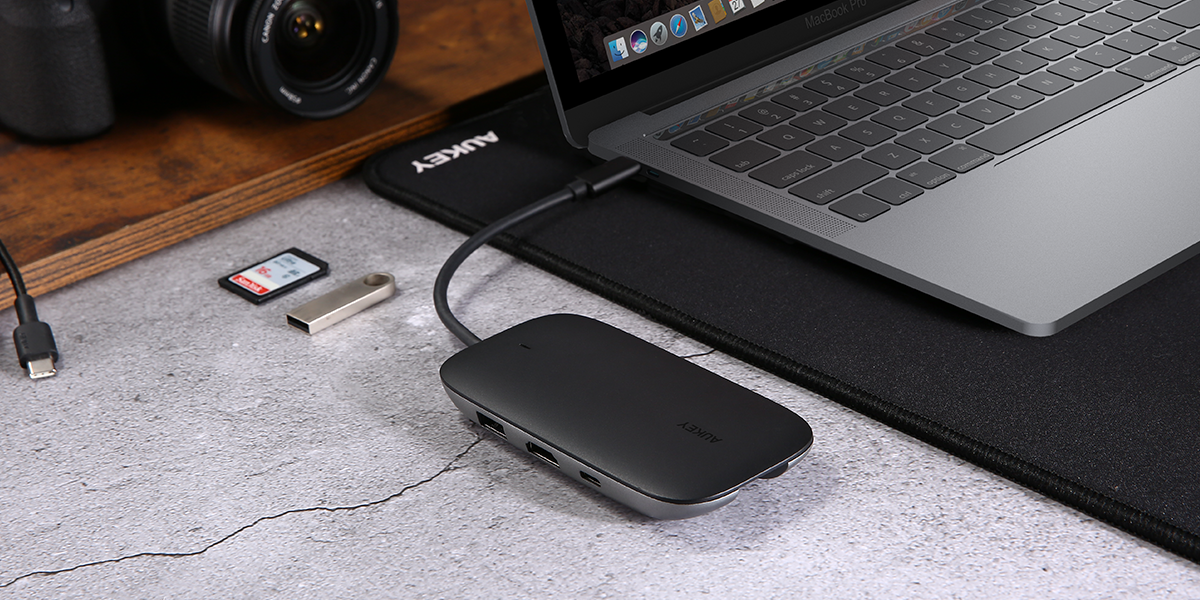 Hubs connected by a cable are great for using on a desk, but when your laptop is actually on your lap it can be a bit inconvenient to have a dongle dangling from the side. Taking notes in a lecture theater is one such occasion when you may not be able to set your laptop down on a flat surface. A great solution for this is a Thunderbolt 3 adapter like our CB-C76 model, which fits tightly against the chassis of the laptop. This adds all the extra ports you need while keeping everything together as a single object you can easily pick up and move around.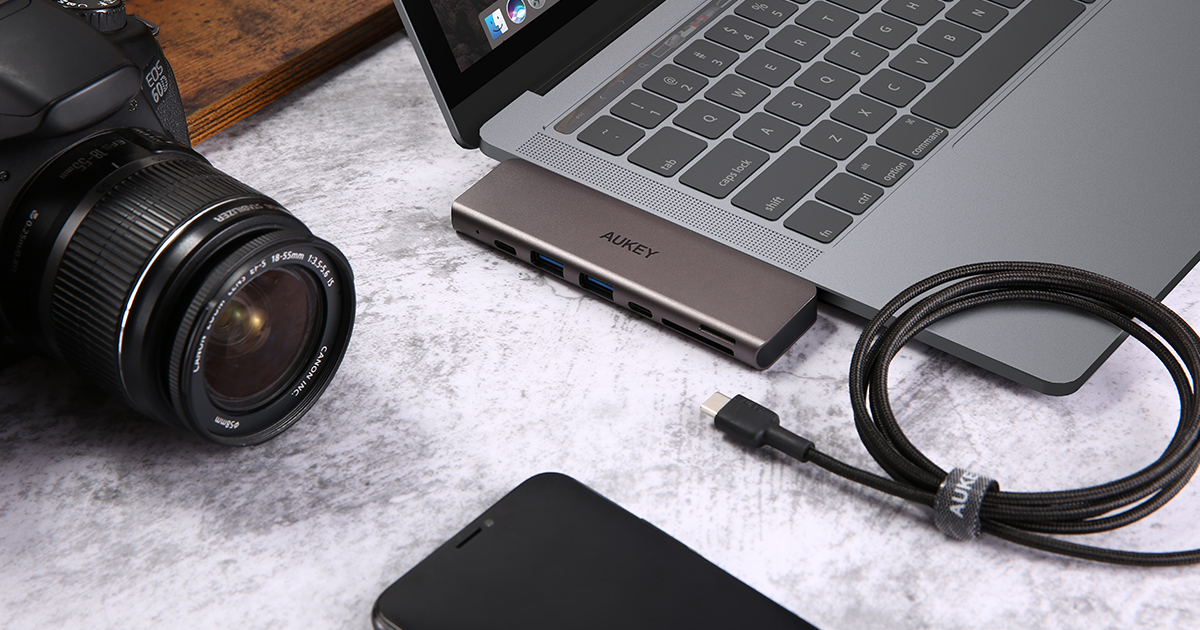 True Wireless Earbuds
Libraries are meant to be quiet places of study, but college libraries often don't live up to this ideal. Earphones are a good way to shut out the background babble and help you focus on what you need to be doing.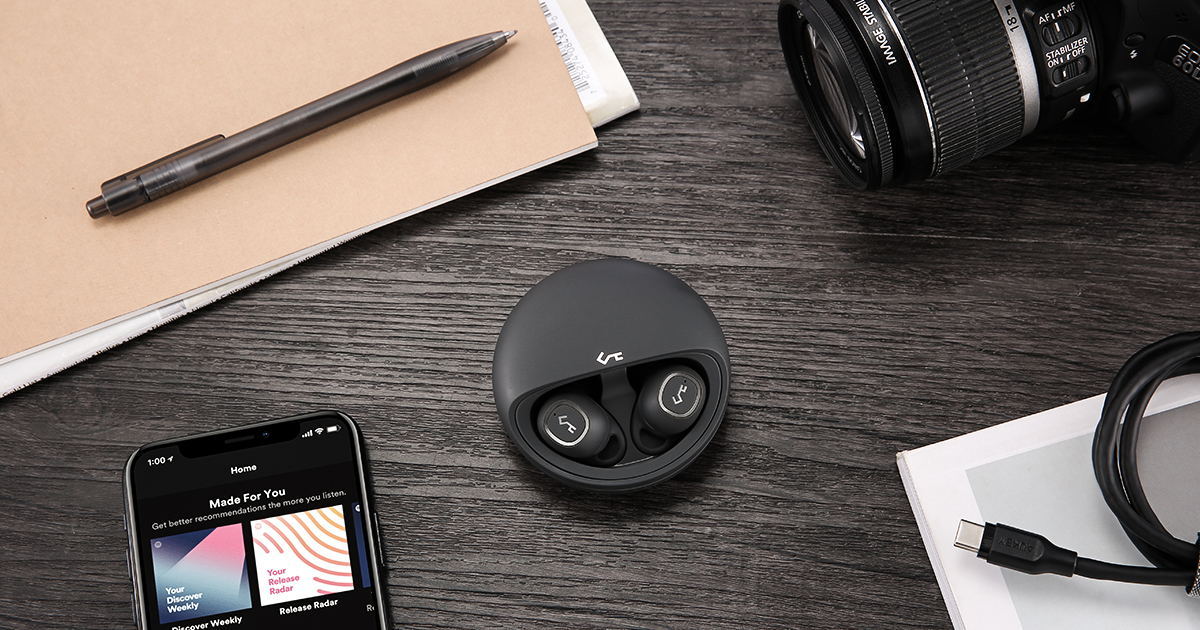 One of the audio products we have on offer in the run up to the new term is Key Series T10, a stylish pair of true wireless earbuds that are perfect for long study sessions. Being fully wireless means you're free to get up and walk around with complete freedom, and battery life on one charge is a very healthy 7 hours. This can be extended to 24 hours when using the charging case, meaning you won't run out of music as you battle through the night to finish a paper before the next-day deadline.
Dynamic Detect Charger
Laptops are the primary study tool for many students, but laptop batteries often disappoint. This means keeping a charger in your bag while on campus is a must, and having to cart around separate chargers for your phone and laptop is a bit of a pain, especially if the laptop charger is on the chunky side. AUKEY's new Dynamic Detect chargers are great for this in that they offer enough power to charge USB-C laptops, but are still lightweight and portable enough to carry around throughout the day.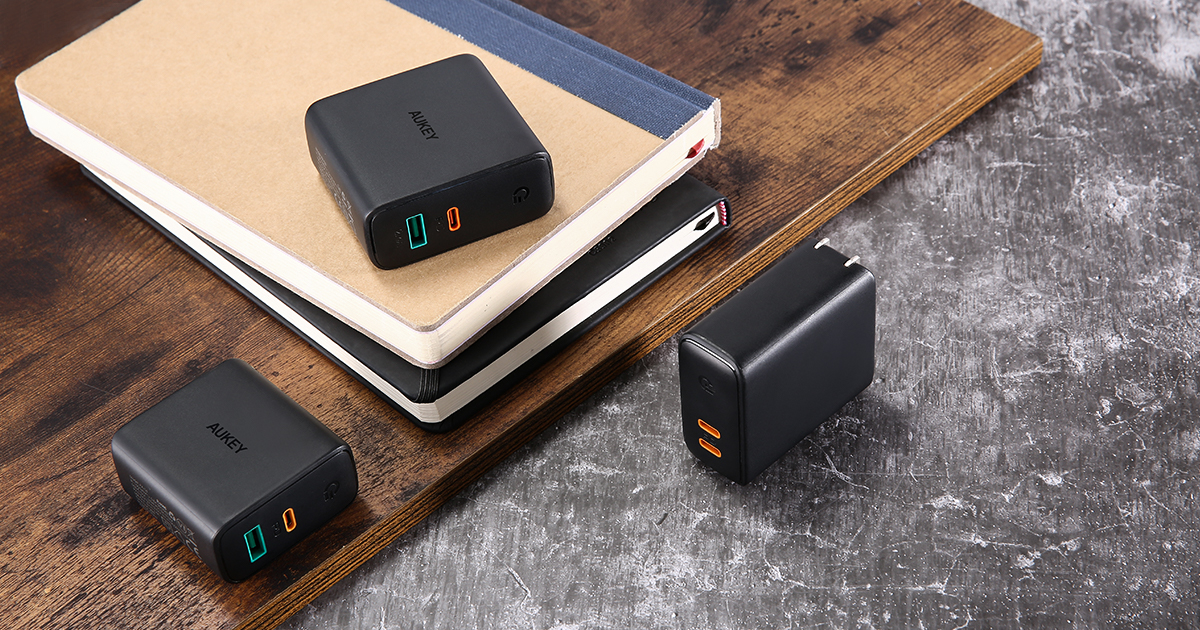 PA-D1, PA-D2, and PA-D3 offer 30W, 36W, and 60W of power respectively, and in addition to charging laptops, all three are great for fast charging PD smartphones and tablets. What's more, the Dynamic Detect chip means you always get the optimal power regardless of how many devices are charging.
Wireless Power Bank
More and more devices now support Qi wireless charging, and consumers are increasingly coming round to the benefits of this style of charging. The trouble is, when you're in class or at the library, it may not always be convenient to plug in a wireless charging pad.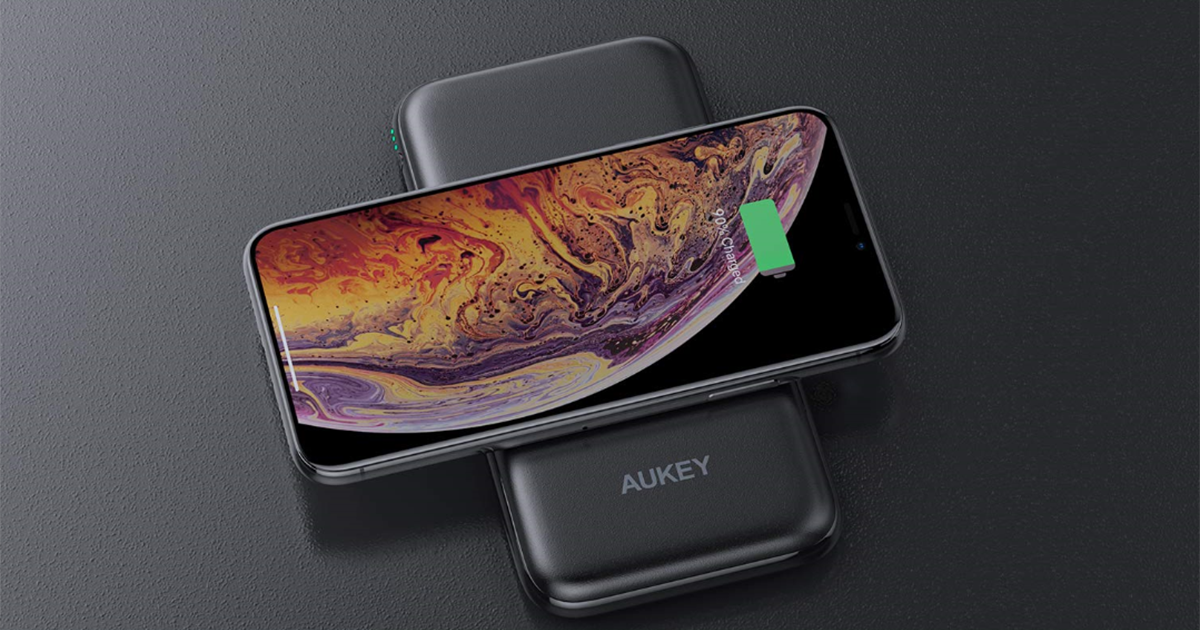 A wireless charging power bank is the perfect solution for this, offering a whole different level of charging convenience. You can keep your phone topped up wherever you are simply by placing it on top of the power bank, with no need for a power outlet or cables of any kind. And if you're in a hurry and need to charge extra quickly, simply connect a cable and enjoy super-fast 18W Power Delivery or Quick Charge 3.0. Our PB-Y25 wireless powerbank is currently 30% off, meaning there's never been a better time to pick up this ultra-convenient all-round charging solution.
Plenty of Deals Available
The above is just a taste of some of the products with Back to School offers this August. The promotion also includes deals on a powerful portable wireless speaker, a handy USB-C to Lightning cable, and some sporty wireless earbuds. Check out the full range here.